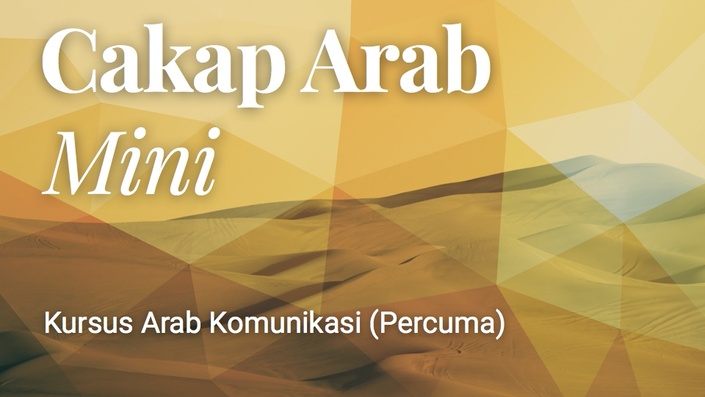 Cakap Arab (Mini)
9 video bahasa Arab Komunikasi ketika di lapangan terbang (Edisi Percuma)
Mengapa Cakap Arab?
Terdapat dua jenis objektif untuk belajar bahasa arab.
Pertama: Untuk memahami agama
Kedua: Untuk cakap arab
Kami memihak kepada objektif kedua iaitu untuk mereka yang ingin Cakap Arab dengan menawarkan beberapa situasi-situasi berbentuk sketsa pendek serta penerangan beberapa perkataan yang boleh anda belajar.
Kursus ini adalah edisi percuma dan insyaAllah kita akan kembangkan dengan situasi-situasi lain.
Instructor
Ustaz Hidayat Ismail Islam holds a bachelor in education from Ummul Qura' University, Makkah. He is currently the head of Islamic education at Syukran.com and is also active in missionary work in mosques all over the country. He is one of the lecturer at Az-Zuhri Institution and a former student of Madrasah Aljunied where he once studied specifically with Ustaz Afandi Ahmad.
Email: [email protected]
Let's revisit Islamic knowledge today